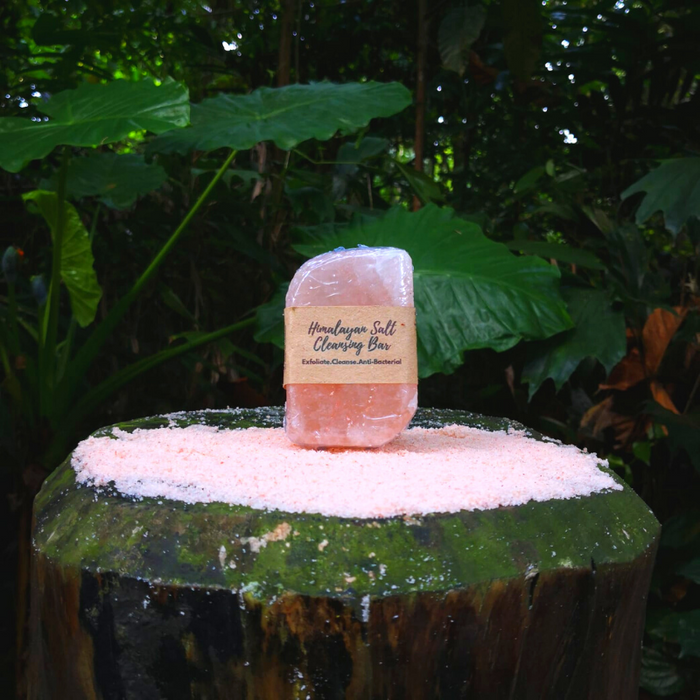 SALTLIGHT® | PINK HIMALAYAN SALT CLEANSING BAR
ALL NATURAL

General use: Moisten and rub the salt bar between hands or onto a washcloth. Apply to body after taking a bath or shower. Let it dry. The initial burning feel shall vanish in 2 to 5 minutes. Leave the crystallised salt on the skin or if you prefer, remove it with your hand or a piece of cloth without using water.
Great alternative to hot stone massage. Warm bars using steam or other safe means, place them on back along spine until tailbone area.

Salt is so hostile to bacteria, it cleans the skin extremely well. It is also a very convenient way of applying crystal salt to the skin surface which may be effective in treating skin disorders such as psoriasis, eczema, dermatitis, acne etc.

Benefits of Himalayan Cleansing Bar
· Stimulates the body
· Removal of daily toxins from skin
· Strengthen and firm skin tissue
· Better skin exfoliation
· Removal of dull, dead skin cells 100% Himalayan Pink Salt

No Soap. No Chemical

Caution: Keep away from eyes as it may sting. Do not rub or use like traditional soap bar as it may scratch sensitive skin.

Exfoliate.Cleanse.Anti-Bacterial
Fantastic
Very nice seller to deal with. Prompt replies and speedy delivery. Highly recommended!!!
Worth the money
Just brought the HIMALAYAN salt crystal bar. Really worth the money & very friendly person explain what is the product is all about and how to used it. If meet up also no problem will come on time to meet up too. Thanks guys
Good
Great seller, fast replies, fast delivery and items are as described.