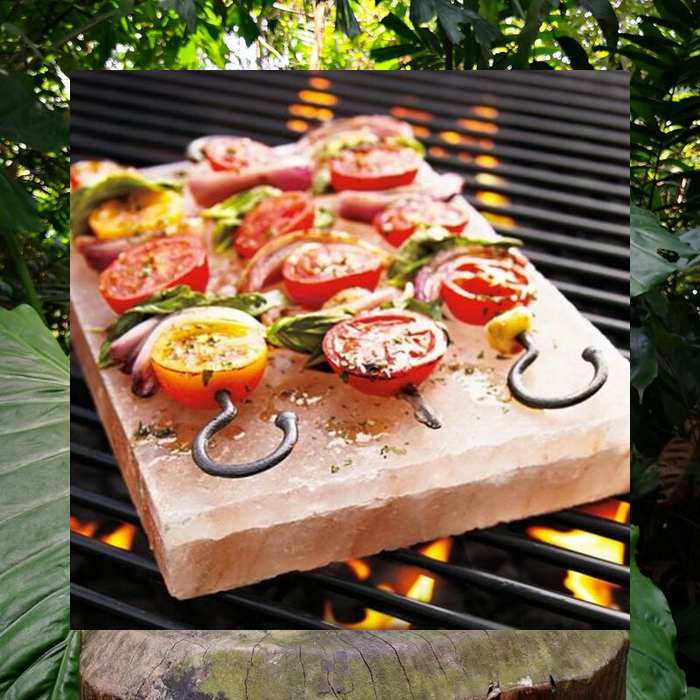 SALTLIGHT® | HIMALAYAN SALT BLOCK 12"
✦ Weight: approximately 7KG
➜ Natural goodness
➜ Himalayan salt blocks are slabs of Himalayan salt that can be used for a number of different ways you'll be blown away by their versatility.
Cooking - Salt blocks can be used for cooking just about anything: meats, seafood, vegetables, baking, pizzas, eggs. You can use them indoors on your stovetop or oven, or outside on the grill or BBQ.
Chilling - Try resting or chilling foods in the fridge on a salt block to give them a mild, delicious salty flavour.
Curing – Salt blocks are brilliant for either partially or fully curing meat or fish. The salinity of the block will begin working when food comes in contact with a block, meaning you can make everything from gravlax (slightly cured salmon) to beef jerky.
Presenting - How about using a salt block to present a delicious serving of sashimi, or a charcuterie plate, or even a scoop or two of ice-cream?
By cooking on a Himalayan salt block you are able to impart healthy minerals to food. Your food will be directly infused with the 80+ minerals found in Himalayan Salt. Not only are these healthy, they also impart a more complex flavor profile to your food. It is truly a fantastic gift idea for someone who loves to cook and grill.
Exactly what I wanted
Great service. I got exactly what I wanted.
Outstanding!
It was meant for a present. I requested to include a note and they did a beautiful job. Outstanding!
Received following day
I called to enquire and placed an order shortly after. Order arrived the following day.
Fantastic service!
Fantastic service! Unbeatable price for the quality. Packaging is real nice with care instructions included.
Superb
Superb quality . Price is reasonable . Will order again Thank u .